Discover A World Without Limits.
Gain Freedom & Choose Bliss
You Have Stumbled Upon A GEM! Discover The Truth For Yourself.
Methods To Live The Highest Version Of Your Life
When we push the limits of our mind, body and soul, and traverse to the deepest depths of our being, simultaneously, we begin to experience the pinnacle of living the highest version of our life possible. It is the combination of both deep discovery and relaxation in our true nature, and the pursuit of worthy goals in alignment with our hearts desires, that brings us the ultimate fulfillment we seek in life. The continuation of this inner discovery, relaxation and outer expansion leads us to greater and greater ecstatic possibilities and experiences. We quite literally jump onto the highway of achieving our highest-vibrational-potential as a nonphysical being having a human experience. All areas of our life including health, wealth, relationships, personal development and spirituality can begin to rapidly flourish.
-- "Simple And Powerful Methods For Modern Seekers of Inspiration, Empowerment, Enlightenment, Liberation and Truth." --
Bringing together the best of what works, Christopher's concise methods bring transformation and freedom on all levels of our individual life. Easily helping us access our innate lasting peace, joy, love, freedom and infinite possibilities, to live a truly ecstatic life! All whilst remaining grounded, empowered and free, in the discovery of our True Eternal Nature.
Christopher's Core Message is - Realize the ETERNAL and Become the CREATOR.
Merging The Heart Of Spiritual & Transformational Systems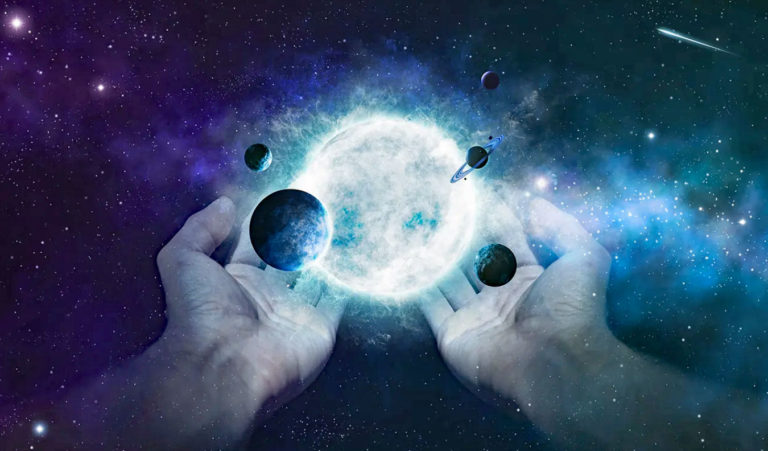 At the heart of every true spiritual & transformational path that has ever existed, underneath all of the complex systems, dogma and practices, has been the same core aim and message – Realize the nature of Truth, Freedom & Empowerment within the reality of your-SELF, and become the ETERNAL CREATOR. 
As an intense truth and empowerment seeker for all of his early life, Christopher has navigated his way through many of the various systems and paths of spirituality and empowerment to discover the most accurate and concise no-nonsense methods available. 
His essential findings are for each 'truth seeker' to realize and become the optimistic that resides within. Optimistic or – 'Opti-Mystic', is a being that 'knows themselves' completely, deeply (mystic – one in absorption with the Absolute) and lives in the empowerment of positive creativity (Opti – Sees, loves and creates Goodness).  
                                                                                 — DEDICATED TO YOUR TRUE NATURE —
THE SPIRITUAL METHODS
It is often a common misperception that spiritual teachings and methods themselves are there to provide answers to life's most burning questions, but in actuality, the exact opposite is the case. Spiritual teachings and methods are there to allow the 'spiritual seeker', themselves, to question their own answers, and therefore take a leap into the unknown mysteries of self and reality. Christopher's teachings and methods simply act as a guidepost and vehicle towards this discovery. (VIDEO TEACHING/METHODS ON THE WEBSITE COMING SOON).
THE LIFE-ACTUALIZATION METHODS
While these methods combine a spiritual element, they employ a quite different approach than the spiritual methods. These methods are about exploring the mechanics of how life change and transformation really works in relation to energy. (VIDEO TEACHING/METHODS ON THE WEBSITE COMING SOON).
THE SIMPLIFIED AIM OF THE METHODS
The Source-Realization – Awakening Methods – bring you to the direct experience of 'reality as it is' beyond the restless time-based mind. Often referred to as the 'Presence Prior To Perspectives', and going further as the 'Awareness Prior To Presence'.
The Non-Duality – Enlightenment Methods – take you beyond the sense of being a separate and limited identity, and into the reality of ONENESS, or 'Awareness As ALLNESS'.
The Life-Actualization – Creating Your Reality Experience Methods – allow you to choose, be and create the type of life you would rather experience for the benefit of all. 
"I've been following Christopher's teachings and guidance for a number of years now. He communicates at a level that you can understand, and is clear, calm and very knowledgeable. He has taught me how to find my own spiritual path. From time to time iv slipped off that path, but Christopher was always there to help guide me back in the right direction. Exploring my inner being and finding my true self would not have been possible without him. I have found such deep peace, clarity and true happiness......at last! Christopher, I can't thank you enough!"
--TOGETHER, THROUGH THE TRUE HEARTFELT EXPRESSION OF OUR NATURAL SELVES, WE CAN CHANGE THE WORLD--
The New Era Revolution is a revolution of freeing energy on all levels of our life and being. 
At the source of existence and our nature, we are pure abundance energy. But when that energy has conditions (mental conditioning), its free-flow is restricted, both within us and in society. By becoming aware of these conditions, and seeing our nature beyond them, we begin to return back to that infinite flow of abundance within us. The more energy we have, the more we can give, and then the world begins to become an expression of that abundance also. 
"Most people have programmed 'self-imposed-limitations' that stop them from expressing the life they wish to experience. This creates an oppressed unhappy individual that feels their life is essentially wasted. Always doing what they think they 'should' do, or what is most 'safe', rather than listening to their true hearts calling. By awakening to our true-self, we break the mold and find a world of limitless possibilities, and give others the opportunity to discover the same!" – Christopher Jai Smith
Let us all begin the process of freeing up and accessing more of this innate abundance energy!
Join those who are exploring teachings of truth, freedom and empowerment. Get started with the FREE Newsletter today.
VIDEO TEACHING/METHODS COMING SOON!
THE INSTANT MATERIALIZATION OF PERCEPTION
Eternal beings of ALL THAT IS, get ready to be empowered with the real knowledge of Infinite possibilities!..
YOU ARE NOT SEPARATE FROM ALL THAT IS
Many beings believe they are separate from life. As if they are all alone like a lost child in the universe… 
THE ILLUSION OF THE PHYSICAL REALITY PERCEPTION
What if the reality we think we know, through our perception, is untrustworthy, and is the very thing blocking us from experiencing…
Christopher Jai Smith is a worldwide teacher in the trans-formative systems of Source-Realization, Non-Duality and Life-Actualization. 
To positively transform, empower, inspire, awaken, enlighten and free the individual, and entire world population, for the purpose of rapid human advancement, sustainability, world peace and true fulfillment.